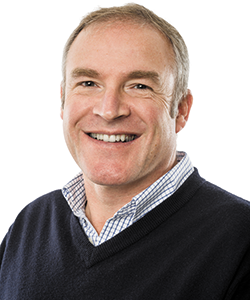 Locations
Full Service Clinic
Dr Richard Henshaw
Senior Fertility Specialist
FRCOG, FRANZCOG
Dr Richard Henshaw has practiced as a specialist in the field of Reproductive Medicine for over 20 years in both the United Kingdom and Australia.
Dr Henshaw has been the Medical Director at Repromed's clinics in both Adelaide and Darwin for over 10 years. He is also Medical Director of Hobart IVF, and is a Board Member of Monash IVF.
In the past he has served as Chair of the IVF Medical Directors of Australia and New Zealand, and on numerous committees for the Fertility Society of Australia and the Royal Australian and New Zealand College of Obstetrics and Gynaecology.
His clinical interests encompass all aspects of care for clients living with fertility issues in both metro and rural areas.
Dr Henshaw is experienced in all aspects of fertility management and performs clinical procedures including oocyte retrieval, embryo transfers, IUIs, and surgical sperm retrieval.
(Complete the form and one of our staff will be in touch with you soon)