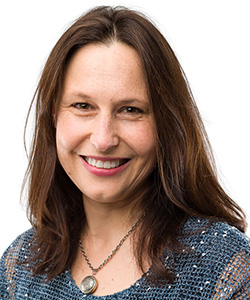 Locations
Full Service Clinic
180 Fullarton Road
Dulwich
South Australia 5065
Dr Jan Liebelt
Clinical Geneticist
MBBS (Hons), FRACP (Clinical Genetics), MScGeneticCounselling
Dr Liebelt is a consultant Clinical Geneticist based primarily at the South Australian Clinical Genetics Service in Adelaide. She consults at Repromed on a weekly basis when there is overlap between genetic and reproductive issues and plays a key role in the preimplantation genetic diagnosis program run by Repromed.
Dr Liebelt completed her medical degree with honours at Adelaide University and then subspecialised as a Paediatrician at the WCH in Adelaide prior to commencing further subspecialty training in Clinical Genetics in Adelaide/Queensland/Melbourne and Great Ormond Street London. She also completed a Masters in Genetic Counselling through Griffith University.
She has now been practising in the clinical genetics field for over 20 years and has a special interest in prenatal and reproductive genetics. Working at Repromed since 2001 she has been instrumental in setting up the Preimplantation Genetic Diagnosis service offered here and has an active research interest in improving technologies for both embryo and fetal diagnosis.
(Complete the form and one of our staff will be in touch with you soon)