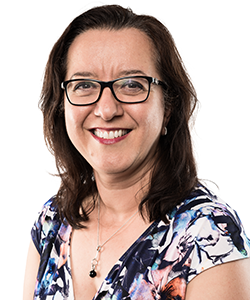 Locations
Full Service Clinic
Dr Mojgan Vatani
Senior Fertility Specialist / Gynaecologist
MD, FRANZCOG
Dr Mojgan Vatani is a Fellow of the Royal Australian and New Zealand College of Obstetricians and Gynaecologists.
After graduating from the Karolinska Institute in Stockholm, Sweden, Dr Vatani went on to study Obstetrics and Gynaecology before moving to Adelaide.
Since 1998 she has worked in Obstetrics and Gynaecology for extended periods in all of Adelaide's major hospitals.
Her main interests are fertility and high risk obstetrics/pregnancy. She also works as a senior consultant at the Women's and Children's Hospital in Adelaide.
Dr Vatani is experienced in all aspects of fertility management and performs clinical procedures including oocyte retrieval, embryo transfers, IUIs, and surgical sperm retrieval.
(Complete the form and one of our staff will be in touch with you soon)