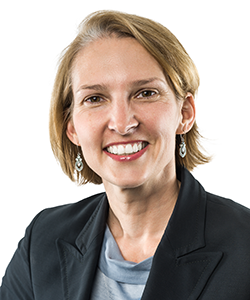 Locations
Full Service Clinic
180 Fullarton Road
Dulwich
South Australia 5065
Dr Juliette Koch
Senior Fertility Specialist / Gynaecologist
MBBS, FRANZCOG, CREI, MRepM
Born and raised in Adelaide, Dr Koch was lured by the bright lights of Sydney as a young doctor, where she was quick to find her passion for women's health whilst working at the Royal Hospital for Women.
After an obstetrics stint in Outback Australia, Dr Koch committed to specialising in Obstetrics and Gynaecology, and she has not looked back; opting to go beyond her six-year specialist training to complete a rigorous Masters in Reproductive Medicine and three-year subspecialist qualification in Reproductive Health to ensure she remains at the very forefront of her field when it comes to helping people have, or extend their family.
Most recently, Dr Koch has worked as the Deputy Director of the Department of Reproductive Medicine at the Royal Hospital for Women in Sydney, providing services in fertility, menopause and gynaecology.
Dr Koch was also a lecturer at UNSW and training supervisor for subspecialty training in infertility and endocrinology. Warm and approachable, Dr Koch is extremely thorough in her investigation and management of infertility and the emotional ups and downs along the way.
Having recently returned to Adelaide with her husband and three boys to be closer to family, and to enjoy the wonderful lifestyle that Adelaide offers, Dr Koch is excited to join the team at Repromed. Highly qualified, but also committed to a personal, caring and thorough approach, she is a highly valued specialist in our team.
Dr Koch is experienced in all aspects of fertility management and performs clinical procedures including oocyte retrieval, embryo transfers and IUIs.
(Complete the form and one of our staff will be in touch with you soon)