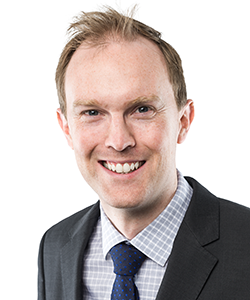 Locations
Full Service Clinic
Dr Tristan Hardy
Consultant Gynaecologist, Repromed
Medical Director Genetics, Monash IVF Group
MBBS (Hons) MRMed PhD FRANZCOG FRCPA
Dr Hardy completed his medical degree at the University of New South Wales and undertook specialty training in Obstetrics and Gynaecology at the Royal Hospital for Women, Sydney and the Women's and Children's Hospital, Adelaide. Alongside specialist training, he completed a Masters in Reproductive Medicine and a PhD focussing on new methods of Preimplantation Genetic Testing.
Following completion of training in Obstetrics and Gynaecology, he undertook a fellowship in genetic pathology at SA Pathology. He is Australia's only dual-qualified Obstetrician/Gynaecologist and Genetic Pathologist and is the Medical Director of Genetics for the Monash IVF Group.
Dr Hardy's special interest is in helping couples who are planning genetic testing of their embryos, due to genetic conditions identified in previous pregnancies or on carrier screening. He runs a joint clinic with Dr. Jan Liebelt (Clinical Geneticist) to provide comprehensive care of couples undergoing IVF with Preimplantation Genetic Testing.
Dr Hardy is experienced in all aspects of fertility management and performs clinical procedures including oocyte retrievals, embryo transfers and IUIs.
(Complete the form and one of our staff will be in touch with you soon)