Counsellors are an integral part of the team at Repromed. Seeing a Counsellor one-on-one can help you address issues that are specific to you.
Counselling for individuals and couples can offer help in coping with medical treatments, the uncertainty of the outcomes, as well as help in dealing with family, friends, and work.
Our Senior Fertility Counsellor, Shelly McClean holds a Masters in Social Work and a Bachelor of Midwifery and has considerable experiences and specialised knowledge in the field of infertility and reproductive grief and loss. Since completing her Masters, Shelly has worked as a Counsellor and Case Manager in various settings and has experience working with both children and adults in the areas of crisis management, grief and loss, and psychological support. She also has experience in teaching mindfulness and meditation.
Shelly is both a member of the Australian Association of Social Workers (AASW) and The Australian and New Zealand Infertility Counsellors Association (ANZICA).
Shelly joined the team in 2020 and her client focused approach to her role is evident in her desire to advocate on behalf of her patients and promote overall wellbeing.
"All people have strengths and wisdom to draw on during challenging times but sometimes need a gentle reminder of these. The creation or expansion of a family is one of the most significant life events. Supporting people during this time and providing tools and strategies, or a listening ear, to help people to navigate the ups and downs of fertility treatment is both beautiful and rewarding work".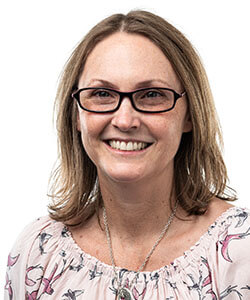 Senior Fertility Counsellor
(Complete the form and one of our staff will be in touch with you soon)