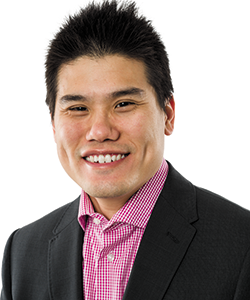 Locations
Full Service Clinic
180 Fullarton Road
Dulwich
South Australia 5065
Patient Consult Only
Dr Ray Yoong
Senior Fertility Specialist / Gynaecologist
MBChB, FRANZCOG, MRepM
Dr Ray Yoong is a specialist Obstetrician and Gynaecologist. He has an interest in endometriosis, laparoscopic surgery, robotic surgery and fertility care. Dr Yoong has also completed his Masters of Reproductive Medicine.
Dr Yoong is a Fellow of the Royal Australian and New Zealand College of Obstetricians and Gynaecologists. He has a private practice at Ashford Medical Centre where he also does obstetrics and gynaecology. He is also actively involved in the World Endometriosis Society where is a Junior Ambassador.
Dr Yoong is experienced in all aspects of fertility management and performs clinical procedures including oocyte retrieval, embryo transfers, IUIs, and surgical sperm retrieval.
(Complete the form and one of our staff will be in touch with you soon)