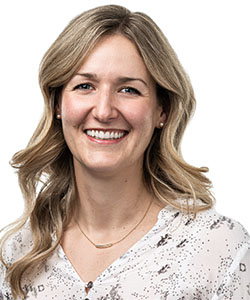 Locations
Full Service Clinic
Dr Anna Dalton
BMSci, MBBS, FRANZCOG, CREI Fellow
Dr Dalton is a specialist Obstetrician Gynaecologist with the Royal Australian and New Zealand College of Obstetricians and Gynaecologists who has commenced subspecialty training in IVF and Reproductive Endocrinology.
Having completed medical training at the Australian National University in 2012 and relocated to Adelaide in 2013, Dr Dalton has worked across most metropolitan hospitals in Adelaide and Darwin. In 2016 she commenced her specialty training in Obstetrics and Gynaecology.
Gynaecology is Anna's passion and she has a particular interest in educating women about fertility options including planned oocyte cryopreservation (egg freezing), recurrent miscarriage and managing underlying gynaecological conditions.
Dr Dalton manages all aspects of fertility care and performs clinical procedures including oocyte retrievals, embryo transfers, IUIs and surgical sperm retrieval.
(Complete the form and one of our staff will be in touch with you soon)