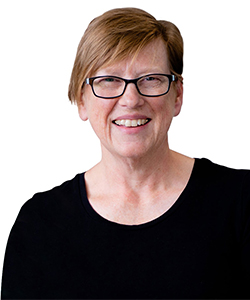 Locations
Full Service Clinic
Patient Consult Only
Summit Health Centre
85 Wellington Rd, Mt Barker
South Australia 5251
Southern Specialist Centre
233 Main South Road
South Australia 5162
Dr Hilary Whittle
Fertility Doctor
MBBS, DipRANZCOG, MRMed, FRACGP
Dr Hilary Whittle completed medical school in Adelaide then ventured to Darwin where she worked for three years, developing an interest in women's health, fertility and pregnancy care, paediatrics and travel medicine in her time there.
She returned to her family and friends in Adelaide and after a year working at the Lyell McEwin Hospital in obstetrics and gynaecology, moved on to advanced training in general practice. A hospital position in Birmingham (UK) for eighteen months provided the chance to gain further experience in obstetrics, gynaecology and paediatrics.
Hilary is a current examiner for the Royal Australian College of General Practitioners (RACGP),
was Chair of the RACGP Vocational Training and Standards Committee, past elected member of the RACGP SA Faculty Board, and the RACGP representative on the Management Board and Advisory Committee of the SA Cervix Screening Program. She also holds a Masters Degree in Reproductive Medicine from the University of  New South Wales.
She joined the Repromed medical team in 2007 and has an interest in general fertility, donor conception and surrogacy.
(Complete the form and one of our staff will be in touch with you soon)