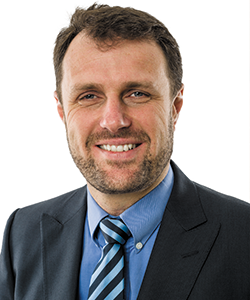 Locations
Full Service Clinic
Prof. Kelton Tremellen
Medical Director – South Australia
Reproductive Endocrinology And Infertility Subspecialist
MB BS(Hons) PhD FRANZCOG CREI
Professor Kelton Tremellen is a specialist Gynaecologist who also holds a sub-specialty qualification in Reproductive Endocrinology and Infertility (CREI). He also completed a PhD in Reproductive Immunology at the University of Adelaide.
Professor Tremellen is the Medical Director at Repromed (South Australia), and Professor of Reproductive Medicine, Flinders University. He has an active research interest in the fields of oxidative stress as a cause of male infertility, immune mediated implantation failure, ovarian reserve and the effect of nutritional supplements on fertility.
Professor Tremellen was the first to introduce AMH as a test of ovarian reserve to Australia in 2004 and is also the inventor of the male fertility pill Menevit marketed in Australiasia by Bayer Consumer Care.
A comprehensive up to date list of Professor Tremellen's research publications can be found at Google Scholar.
Professor Kelton Tremellen is experienced in all aspects of fertility management and performs all clinical procedures including oocyte retrieval, embryo transfers, IUIs, surgical sperm retrieval and ovarian and uterine PRPs.
(Complete the form and one of our staff will be in touch with you soon)