The team at Repromed are committed to helping you achieve a healthy pregnancy. Many people have questions about genetic testing before pregnancy. Some genetic tests may give you information about your fertility, and other genetic tests may give you information about your chance of having a child with a health condition.
Recently, there has been a lot of interest in genetic screening before pregnancy, known as "Preconception Screening". The idea of Preconception Screening is to test couples for genetic changes which have little or no impact on their own health but can cause significant health conditions for their children.
Genetic changes which are carried by both partners and cause a health condition if both copies of the genetic change are inherited by a child are known as Autosomal Recessive conditions. Genetic changes which are carried by the female partner and cause a health condition when a male child inherits the genetic change are known as X-linked conditions.
The Royal Australian and New Zealand College of Obstetricians and Gynaecologists and the Human Genetics Society of Australia have recently released guidelines (July 2018) which support couples being offered information about preconception screening. In particular, they recommend offering testing for autosomal recessive conditions such as spinal muscular atrophy (SMA) and cystic fibrosis (CF), and X-linked conditions such as Fragile X syndrome (FXS). In addition, a simple blood count can identify couples at risk of thalassaemia and related blood disorders and should be performed in all women considering a pregnancy.
Couples undergoing IVF or Intra Uterine Insemination (IUI) at Repromed will have access to the prepair carrier screen for these conditions through the Victorian Clinical Genetics Service (VCGS). The test costs $385 AUD for the female partner and carrier testing of the male will be performed at no cost if the woman screens positive for SMA or CF. Further information is available from the VCGS website(https://www.vcgs.org.au/tests/prepair).
What is expanded carrier screening?
The conditions tested in the prepair carrier screen are among the most common inherited conditions in Australia. However, there are hundreds of genetic conditions which are inherited in the same way. Some of these genetic conditions may be more relevant to people from specific ethnic backgrounds. We can now test for hundreds of genetic changes at the same time using DNA sequencing technology.
The Australian Government has launched "Mackenzie's Mission" to study whether expanded preconception screening can help to avoid rare but serious health conditions in children across Australia. If couples are interested in accessing this type of carrier screening before it is available through the government program, specialists at Repromed can order this testing through Invitae, an American company specialising in expanded carrier screening (https://marketing.invitae.com/acton/attachment/7098/f-0bd9/1/-/-/-/-/B140_Invitae_carrier_screening_patient_guide.pdf). Please ask your Repromed Fertility Doctor if you would like more information about expanded carrier screening.
What can we do if we are both carriers for a genetic condition?
If both partners are carriers for the same genetic condition, we recommend genetic counselling to help understand the meaning of the test results and the available reproductive options, such as prenatal diagnosis and preimplantation genetic testing of embryos. The team at Repromed have expertise in helping couples through this process and can offer all reproductive options, including Preimplantation Genetic Diagnosis.
Are there genetic tests for fertility?
Most genetic tests do not give you any information about your fertility or your chance of having a miscarriage. However, some couples experiencing fertility issues or recurrent miscarriage may have a genetic cause. In particular, changes in the way your chromosomes are arranged in your cells can have no impact on your health but have a significant impact on your fertility, miscarriage risk and the chance of having a child with a health condition.
We recommend testing which examines all the chromosomes under the microscope (a karyotype) for all couples undergoing IVF. In addition, your doctor may recommend specific genetic tests if they think that your sperm or egg count is low, such as cystic fibrosis genetic screening or Fragile X syndrome genetic screening.
What will I be offered before having treatment at Repromed?
All couples undergoing IVF or Intra Uterine Insemination (IUI) at Repromed should have a simple blood count and a karyotype performed before having treatment. In addition, we will offer all couples the option of having the prepair carrier screen and the expanded carrier screen through Invitae.
In addition, if there is a family history of a genetic condition, please let your Repromed Fertility Doctor know so that we can organise genetic counselling and further specific testing through the Repromed Genetics Team.
What do I do if I want more information?
Please speak to us about the genetic services available through Repromed. We are happy to answer any questions about genetics, health and reproduction and proud of the world class service we provide to couples affected by genetic conditions.
Repromed is proud to be able to offer Clinical Genetic Counselling on site at our Dulwich clinic.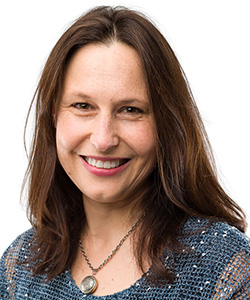 Clinical Geneticist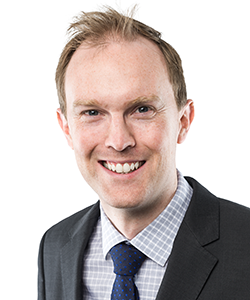 Medical Director Genetics, Monash IVF Group
(Complete the form and one of our staff will be in touch with you soon)