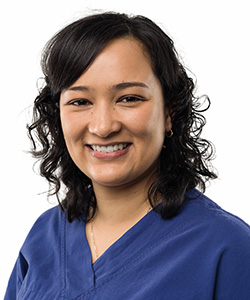 Dr Leanne Pacella-Ince
BHSc (Hons), PhD
Scientific Director – Repromed and Fertility Tasmania



Leanne joined Repromed in 2007 and is currently Scientific Director of Repromed and Fertility Tasmania.

A fully qualified Embryologist, prior to becoming the Deputy Scientific Director of Dulwich Leanne was the Genetics Co-ordinator for Repromed.

Completing her PhD under the supervision of Professor Michelle Lane and Associate Professor Deirdre Zander-Fox in 2014 through the University of Adelaide's School of Paediatrics and Reproductive Health for which she was awarded the Dean's Commendation for Thesis excellence. Her PhD focused on the contribution of perturbed granulosa and cumulus cell metabolism and mitochondrial protein levels to the poor IVF outcomes seen in women undergoing IVF with either reduced ovarian reserve or advanced maternal age.

In 2016, Leanne was awarded the Scientist in Reproductive Technology Established Scientist Award. With published papers in peer reviewed journals, Leanne is also an honors supervisor through the Adelaide University's Department of Obstetrics and Gynecology as well as an Australian Institute of Medical Scientists Assessor for IVF Embryologists.

Heavily involved in the implementation of new technology designed to provide better outcomes, Leanne is passionate about patient care and improving success rates.