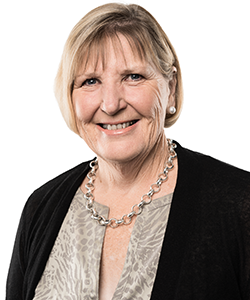 Locations
Full Service Clinic
Dr Christine Kirby
Senior Fertility Specialist / Gynaecologist
MBBS, FRANZCOG, AUA (Physio)
Dr Christine Kirby is an Obstetrician/Gynaecologist specialising in fertility management. Christine is regarded as a pioneer in IVF and fertility management in Australia, training as a specialist in Adelaide and Auckland.
Christine has dedicated more than 30 years of her professional career to the development and provision of fertility services and treatment approaches, which have allowed many thousands of couples to realise their dream of having a child. She is one of a small number of specialists who has worked in the field since the first IVF babies were born.
Christine's experience involves numerous research projects and programs whilst being directly involved in fertility care. Christine's interests are broad, covering all medical areas of female and male fertility, with extensive experience in IVF, ovulation induction and lifestyle management. Communicative, devoted and in love with her work Christine has a commitment to quality patient care for both private and public patients aiming for best outcome for every patient.
She was a Clinical Senior Lecturer in Obstetrics and Gynaecology at the University of Adelaide and has trained many specialists in fertility management. Additionally she has held posts including State Chair for RANZCOG (six years), Member on the Reproductive Technology Council of SA, and committee member, treasurer and Vice President of the Fertility Society of Australia sitting on that committee for many years.
She is one of a team of four people who won a grant from the Australian Commonwealth Office for the Status of Women to develop an education program for both men and women regarding fertility.
Christine was also a finalist in the Telstra business Women Awards in 2001 and 2003.
Christine is experienced in all aspects of fertility management and performs clinical procedures including embryo transfers and IUIs.
(Complete the form and one of our staff will be in touch with you soon)