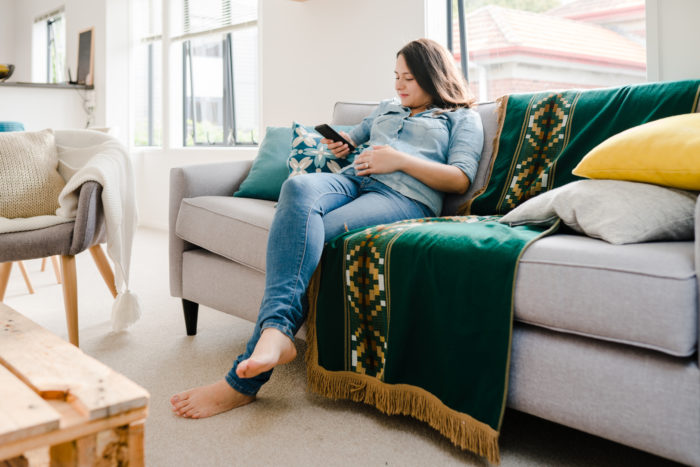 Because we understand that everyone's fertility journey is different we have a variety of investigations to assist people understand their fertility better. This includes the Fertility health Check and the Fertility Assessment.
Fertility Health Check
A Repromed Fertility Health Check is a great first step when considering having a baby. This is also a great test if you are considering trying to get pregnant, have been trying for less than 12 months if you are under 38, and less than 6 months if you are over 38 and just looking for some information about your fertility.
Fertility Assessment
A Repromed Fertility Assessment is a range of investigations Repromed recommends if you are a little further along in your journey to having a family.
It is recommended for people who have been trying to conceive naturally for more than 12 months if they are under 38 or have been trying to conceive for longer than 6 months if they are over 38. It is also recommended for anyone who has already had a miscarriage, diagnosis of a fertility issue, such PCOS, or has been advised by their doctor to do further investigations.
If you are unsure which investigation is best suited to you, please phone one of our experienced Fertility Nurses on 08 8333 8111 to discuss.
What is included?
Fertility Health Check
The Repromed Fertility Health Check is offered in South Australia and does not require a referral. It includes:
Anti-Mullerian Hormone (AMH) Blood Test
Semen Analysis
Review Appointment
 Anti-Mullerian Hormone (AMH) Test
The AMH Blood Test helps to measure the hormone associated with a woman's ovarian reserve levels – the lower the number of eggs, the lower the level of Anti-Mullerian Hormone. Women with a diminished ovarian reserve have diminished fertility and an increased risk of miscarriage. This test provides a snapshot early on so a decision can be made on when to start trying for a baby and when to access fertility treatment. This test can be done at any time during a normal menstrual cycle.
Anti-Mullerian Hormone has also shown to be a good marker for Polycystic Ovarian Syndrome (PCOS).
Semen Analysis
Smoking, alcohol, certain chemicals and a variety of other factors can affect the health of sperm.  A semen analysis is the single most important piece of information needed to assess male fertility. It measures the amount and quality of a man's semen and sperm – assessing characteristics such as sperm movement.
At Repromed we are committed to providing the highest quality standards when providing a semen analysis. We perform our analysis according to the latest World Health Organisation (WHO) criteria – the gold standard in performing a semen analysis. Samples are analysed within an hour to get the most accurate results.
Review Results
A follow-up appointment will be scheduled with a Repromed Doctor to review the results of these tests and discuss your available options.
Fertility Assessment
The Fertility Assessment includes all the same tests as the Fertility Health Check, however it also provides a more comprehensive understanding of your fertility as it also includes a thorough pelvic ultrasound performed by one of our highly skilled Sonographers. It includes:
Anti-Mullerian Hormone (AMH) Blood Test
Day 2-6 Ultrasound
Semen Analysis
Dr Appointment
The ultrasound is a very important investigation as it informs us of any abnormalities in the uterus, such as fibroids or cysts, that may affect your fertility. These barriers to fertility can only be detected by ultrasound. Your Repromed doctor will always recommend this investigation on your journey to parenthood.
A Repromed Fertility Assessment does require a referral from your GP or Specialist.
If you are unsure which investigation is best suited to you, please phone one of our experienced Fertility Nurses on 08 8333 8111 to discuss or book an appointment https://repromed.com.au/what-to-expect/preliminary-investigations/fertility-health-check/
(Complete the form and one of our staff will be in touch with you soon)