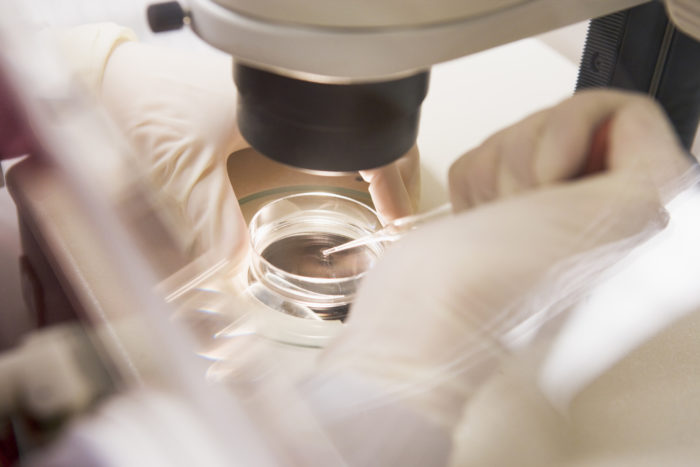 Alice Georgiou – Repromed Embryologist
The role of an Embryologist is an around the clock job. And I mean this quite literally. Our precious laboratory guests (sperm, eggs and embryos) require constant monitoring to ensure they are growing in their optimal environment. And we take our jobs very seriously. With that in mind, most Embryologists have a tendency towards OCD!  Fortunately, this is an important trait for us to possess, as attention to detail is paramount. But mostly, we are caring scientists that treat every procedure we do as if we were dealing with our own eggs and sperm. We understand that for the patients, they have entrusted their most precious belongings with us. And for them, they have absolutely no idea about what goes on behind the lab doors. We recognise that that can be quite a daunting part of the process; giving away that responsibility. We work closely with our patients at regular intervals during their treatment cycle to demystify exactly what it is that we are doing. We aim to make our patients feel safe in the knowledge that their embryos are getting the best possible treatment. And they are, because we make sure they are.
There is always something different in the lab. Our job is dynamic and no two days are ever the same, just as no two embryos are the same. We are constantly surprised by the power of these tiny celled structures. Then add to this an ever changing world of science, and the outcome is that we are continually striving to change and move with it to provide optimal care. On any day we may be processing sperm or eggs, injecting eggs, freezing embryos, thawing embryos or biopsying embryos. We are a multilayered team that work cohesively to make all these elements come together in order to give our patients what they've longed for; a baby in their arms. Because that is why we do our jobs.
(Complete the form and one of our staff will be in touch with you soon)