Research Laboratory
Repromed is the only fertility unit in South Australia that has a dedicated reproductive research laboratory on site. The Research & Innovation Laboratory is in addition to Repromed's State of the art Reproductive Laboratory, Andrology, Endocrine and Genetics Labs, located at Dulwich, South Australia. Closely aligned with the University of Adelaide School of Medicine and the Flinders University Department of Medicine, the Repromed Research & Innovation Lab is staffed by a selection of Repromed Fertility Scientists and Post Doctoral Research Fellows along with University students undertaking PHD or Post Graduate research.
Zoos SA
Repromed's leading fertility experts are also using our experience and technology to help the animal kingdom. Our reproductive specialists have been working with the Adelaide Zoo Animal Health Department and other threatened species experts from the University of Adelaide to preserve the genetics of rare and endangered animals.
Over the years Repromed has teamed up with Zoos SA veterinary team at Monarto Zoo on projects to save the valuable genetics of its cheetah population, and at Adelaide Zoo with the resident tiger population: Repromed's Research & Innovation Lab has assisted with collecting and cryogenically storing sperm from the Zoos SA's cheetahs and tiger colonies. Other species conservation work has included Rhinoceros, Baboon, Rock Wallaby, Plains Rat and Hopping Mice.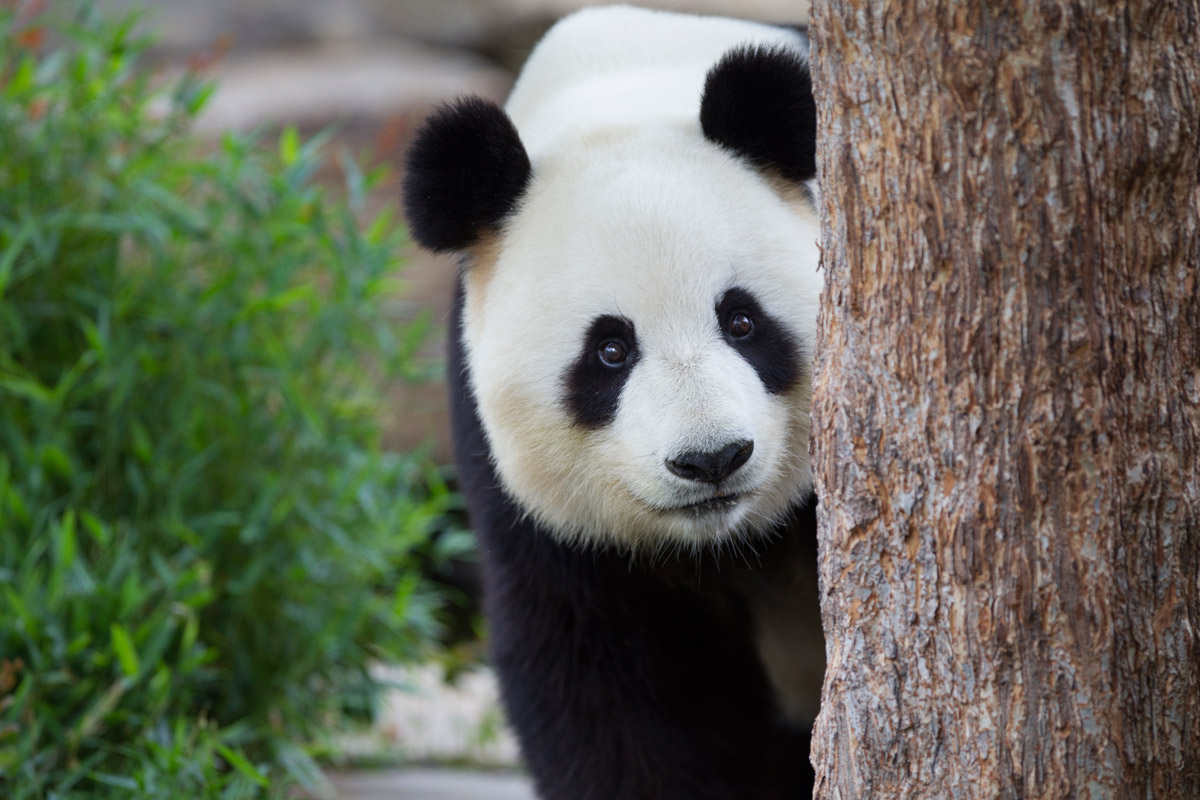 Giant Panda's
More recently reproductive scientists have been working with Adelaide Zoo AHD to identify the breeding window of the Giant Pandas. Repromed has assisted to pinpoint the exact timing of ovulation by testing the female panda Funi's hormone cycle – looking for a spike in Oestrogen levels, an early sign of ovulation. Our dedicated team has also provided Zoos SA with assistance in sperm preparation from the male panda WangWang – to augment natural breeding attempts with artificial insemination to maximise the chance of offspring. Follow up testing by the Repromed Research & Innovation Lab will inform the Zoo's veterinary staff of a rise in Progesterone – a useful pregnancy (or pseudopregnancy) indicator.
The Giant Pandas are an endangered species and have a very short reproductive window. Repromed are pleased to volunteer their services and expertise to assist and learn more about these fascinating animals and their complex reproductive system.
Although our work with endangered animals is not our core focus, our team members are more than happy to donate their time and expertise to these collaborative and environmentally beneficial projects.