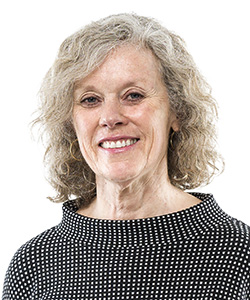 Amanda Monteith
BA Hons DipEd MAppPsych
Counsellor



Amanda Monteith is a registered Psychologist and gained her Masters in Applied Psychology from Macquarie University in Sydney in 1993. Having grown up in both country NSW and overseas, Amanda moved to Adelaide in 2002.

Over the past 30 years, she has combined part-time private practice with working as a Health Team member at various organisations, including the Cancer Council and the Intercountry Adoption Family Support Service.

Amanda is an Accredited Couples Counsellor, having trained and worked for several years at Relationships Australia. She is also a qualified teacher and has taught at Sydney University and UniSA, as well as private colleges in both South Australia and interstate – her specialised areas are counselling and communication skills, and professional ethics. Currently supervising psychology interns working towards registration, Amanda is passionate about Health Education, particularly in the area of obesity. She has worked for the Bariatric Management & Intervention Unit, and runs seminars for hospital staff, encouraging greater understanding of the psychological wellbeing of their patients, as well as more productive communication.

Amanda has a strong commitment to ensuring that patients feel emotionally supported during their time at Repromed. For many individuals and couples, fertility can be a very private issue which is not always easy to talk about. Amanda's hope is that counselling provides a 'safe haven' for patients needing support and guidance as they manage the many challenges of fertility treatment.